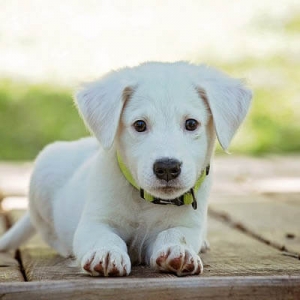 You love your pet and will go to great lengths to make sure they're happy and healthy. Regular check-ups with a vet are important for long-term health for your cat or dog, but getting your pet to the vet can sometimes be a struggle. It requires scheduling an appointment, loading your pet in the car (which can be difficult for some pets), sitting in a noisy office, and possibly exposing your pets to  contagious diseases.
Thankfully, there's another way. With Emerald Coast Mobile Vet, you get to skip the hassle and take great care for your pet the easy way. Here are other reasons why mobile vet services will make your life easier:
1. Less stress for your pet
With a mobile vet, your pet can relax in their own environment versus being stressed with the sounds, smells, and other pets in a traditional hospital.
2. Less stress for you
Getting your pets to the vet can be stressful on you, too. Between broken carriers, car trouble, or finding a babysitter for the kids you have enough to worry about. Let the vet come to you and eliminate these worries!
3. Less exposure to contagions
When you go to the vet's office, you never know what your pets may be exposed to- from fleas to contagions on the exam table. By allowing a vet to come to you, your living room becomes the exam room and you know exactly what other pets have been there. A house call veterinarian is also a great option for young or immune compromised animals
4. Great for multiple pets
With multiple pets, getting everyone to their annual check-ups can be difficult. Whether it's getting everyone into the car, or keeping everyone's leashes untangled while awaiting your turn to see the vet, multiple pets can be a nightmare for owners. Using a mobile vet removes all the hassle by allowing us to come to you with flexible scheduling
5. More accurate results
To get the most accurate results during a vet visit, it's best that your pet is as relaxed as possible. Unfortunately, many pets get so stressed with traditional vet visits that this may skew exam and bloodwork findings. By allowing your pet to remain in their comfort zone at home, this lessens the chance of getting false test results.
Call Emerald Coast Mobile Vet to schedule your pet's visit today!